Catering to students from other SMU Schools, the College of Integrative Studies offers the Individualised Second Major to allow students to design an unconventional major that supplements their primary degree programme.
CURRICULUM
Students will be invited to apply for the Individualised Second Major and successful applicants will be enrolled into the programme before the start of their next academic year. The programme is meant primarily for students in their first and second years of study.  
Similar to the Individualised Major programme, every Individualised Second Major student will choose between one of two tracks: Professional track, which is targeted towards workplace readiness and industry immersion, or a Research track, which involves deep academic inquiry. 
Individualised Second Major Requirements
Professional Track
Coursework Electives
6 CUs or 7 CUs
Capstone Project
1 CUs or 2 CUs
Research Track
Coursework Electives
6 CUs or 7 CUs
Dissertation
2 CUs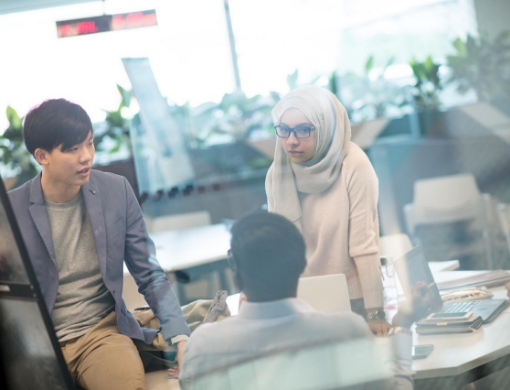 ADVISING
Every Individualised Second Major student will be assigned a faculty advisor who will advise the student in the design of their study plan based on the student's identified industry or societal challenge. The faculty advisor will provide guidance throughout the student's candidacy and supervising the student for their capstone project or dissertation. 
In addition, every student on the Professional track will also be assigned an industry mentor to help them integrate their coursework learning with real industry applications and understand the context, nuances, complexities and outlook of the industry. Similarly, every student on the Research track will be assigned a dissertation supervisor to guide them in academic inquiry. 
GRADUATION
Upon successful completion of this programme and their degree programme, the specific name of the student's individualised second major will be reflected on their academic transcript.