SMU believes in providing our students with a transformative education by nurturing a cadre of graduates who can navigate emerging fields of knowledge, possess the agility to master multiple disciplines, and adopt an integrative approach to reframing and addressing challenges. 
Established in 2022, the College of Integrative Studies is SMU's seventh School and plays a pivotal role in helping students traverse the disciplinary areas associated with the other SMU Schools – Accountancy, Business, Economics, Computing, Law and Social Sciences.
The CIS is different in that it emphasises the importance of integrating ideas and perspectives across disciplines to derive new solutions in areas related to SMU's Strategic Priorities. The College aims to nurture graduates who will confidently navigate the inter-related issues of a complex world, find solutions beyond a single discipline or traditional paradigm, and contribute to industry and society in meaningful ways.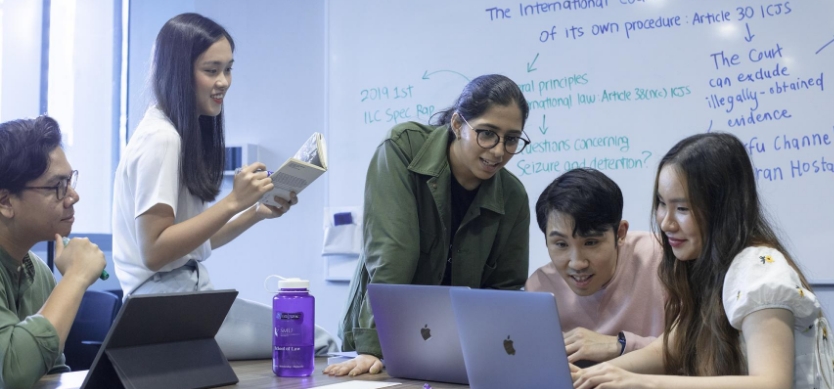 At the CIS, we are committed to supporting students whose aspirations cannot be achieved within the confines of conventional degree programmes, and who have a clear sense of their learning goals in service of emerging social and industry needs.
Home to full-time faculty members with postgraduate degrees from renowned universities such as the LSE, Oxford, Princeton and Yale, spanning topics such as Computer Science, Economics, Environmental History, Geography, Law, and Urban Climate, amongst others, the College seeks to cultivate an environment conducive to intellectual exploration across academic disciplines. The College will assign every undergraduate student a faculty advisor to guide them in their academic journey. In addition, every student who is keen to pursue a professional pathway is paired with an industry mentor who will provide advice on the nuances and outlook of the industry, helping the student apply their academic learning with an industry lens.