From left: Claire Perry O'Neill, Vinamra Srivastava, Wang Tianyi and moderator Winston Chow. (Photo: Ecosperity Week 2023)
Source:
The Edge Singapore Online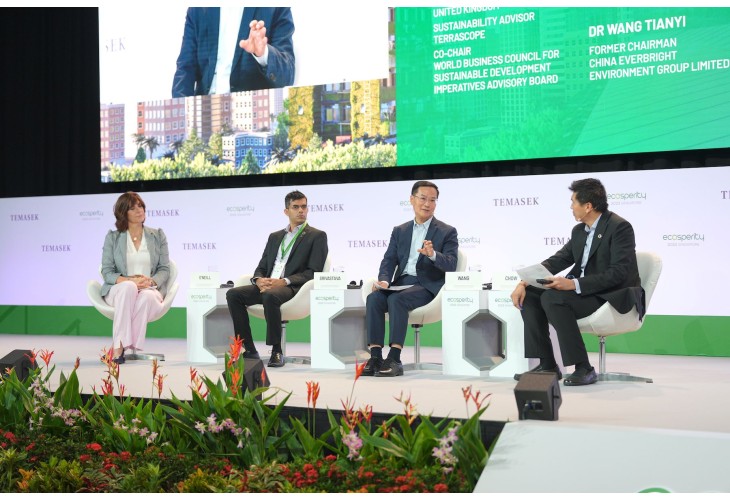 SMU Associate Professor of Urban Climate Winston Chow was the moderator at Temasek's Ecosperity Week on June 7 at a panel titled 'Harnessing Public-Private Cooperation for Zero-Carbon Cities'. Assoc Prof Chow, who posed a question about the feasibility of public-private partnerships, said one of the hurdles for the development of zero-carbon cities is scepticism that the private sector may be driven more by profit, rather than a genuine commitment to sustainability. However, Vinamra Srivastava, Chief Sustainability Officer of CapitaLand Investment (CLI) and a panellist at the event, highlighted the 'huge opportunity cost' that the private sector might face if they do not employ sustainability as a driver.