Internship (1 CU)
---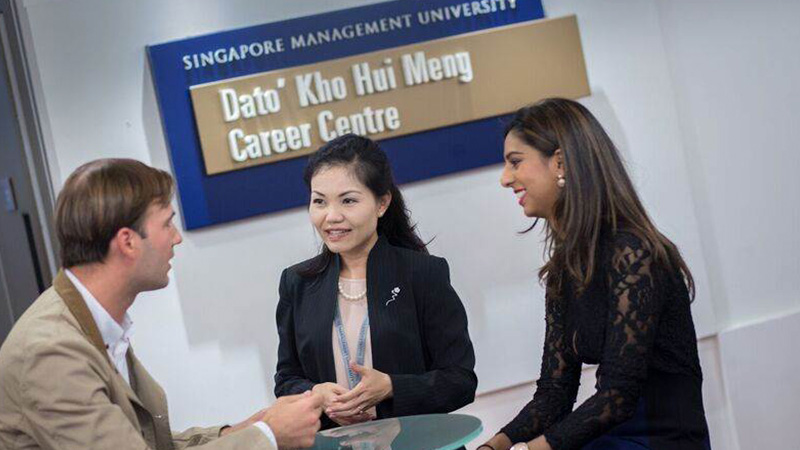 SMU was the first local University to introduce mandatory internships of 10 weeks as part of its degree requirement for all undergraduate students. The average SMU student completes between 2 to 6 internships during their degree programme, which attests to the value such experiences offer. Through the SMU Internship Programme, more than 1 in 2 SMU students secure employment before graduation and 1 in 4 students has received job offers before graduation. Moreover, 1 in 3 graduates has reported that they are employed with the company they last interned at.
Students will obtain academic credit for internships of 10 weeks or longer. To ensure rigour in the conferring of this 1 CU, students must take the revamped Finishing Touch career-preparatory programme, submit guided reflection journals, and an internship report.
The Dato' Kho Hui Meng Career Centre (DKHMCC) leads the SMU Internship Programme and will facilitate the process, which includes 5 Internship Readiness Modules (IRMs) to be delivered online to prepare students for their internships and to help them optimize their internship experiences. Included in the training is a Reflective Practice Unit that guides students on techniques to reflect on their cognitive learning experiences and document their learning outcomes throughout their internship.