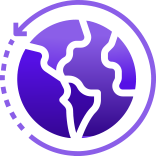 Ethics and Social / Corporate Responsibility (1 CU)
---

THE LEARNING OUTCOMES FOR ALL COURSES UNDER ETHICS AND SOCIAL/CORPORATE RESPONSIBILITY ARE:
 
DISCIPLINARY AND MULTIDISCIPLINARY KNOWLEDGE
At the end of the courses, students should have a working understanding of established ethical theories; be able to explain their distinctive features, attractions and limitations; and be able to articulate their usefulness across disciplines. Candidates for professional degrees should furthermore be familiar with the standards to which these professions are held, especially in light of the role these professions play in society.
INTELLECTUAL AND CREATIVE SKILLS
Students should be able to recognize the ethical dimension of human activities on the domestic as well as international plane, in public as well as private life; be able to identify the stakeholders, interests and risks involved; and be able to apply appropriate ethical frameworks of analysis to articulate distinct justifiable outcomes.
GLOBAL CITIZENSHIP
Students should be able to internalize and recognize the place of ethics in society and the workplace; master the ability to work through social dilemmas to arrive at an ethically sound outcome; and demonstrate how ethics can be applied to strengthen corporate and/or social governance.