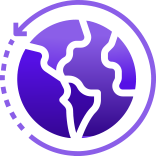 Big Questions (1 CU)
---
At SMU, we believe our students have come to us not only to learn how to make a living, but to have their horizons expanded with knowledge about the myriad peaks of human inquiry, and to appreciate the full depth and scope of life.
Big Questions will take a theme every year, or a major global challenge broadly defined as a thesis and its (seeming) antithesis. Big Questions will introduce students to the challenging ethical, theoretical, and operational debates that attend to these themes.
Students in any given year will be able to choose from a menu of sub-themes, each using a different disciplinary lens and focusing on different aspects of the theme, while also sharing a canon of readings and attending public lectures dedicated to the year's theme for a shared intellectual experience. The themes may include Happiness and Suffering, Global and Local, Robots and Humans, Wealth and Poverty, War and Peace, amongst others.